Greece Public Library Blogs
I found this wonderful column in School Library Journal. Judy Freeman, Children's Literature Consultant has a monthly column highlighting Captivating Read Alouds. The column contains a short read alike booklist also. {Accessed 2/4/16}
Looking for a read-aloud that will entertain, enthrall, intrigue, and elucidate? Join me in this new column as I highlight books guaranteed to captive and delight kids. Each post will focus on a title published during the past year that offers a great reading and listening experience. Included for each are classroom extension ideas and a short read-alike booklist to share.
Use the plot description below as the basis of a booktalk or read aloud the first chapter to students during a library visit and pass the book on to the teacher to continue. These stories will also make terrific book club, literature circle, and guided reading selections.
Educator Guide to Penderwicks is available.
Here is this month's Captivating Read Aloud: The Penderwicks in Spring by Birdsall. J Fiction- BIR
Five years have passed since we last spent time with the Penderwicks, and plenty has changed in their household since the first book, The Penderwicks, won the National Book Award in 2005. You don't need to have read the other titles in the series to revel in this one, however, as it is a stand-alone story of the ever-tumultuous and now larger-than-ever Penderwick family. The limited omniscient narrator, so perceptive and understanding, alternates her gaze this time between Batty, almost 11, and her stepbrother Ben, eight. Oldest sister Rosalind is now a freshman, away at college, and Skye, a senior in high school, will be going off next year, followed by Jane, a junior. The newest addition to the family is irrepressible two-year-old Lydia, whom everyone adores.
Hound Penderwick, "the best dog the world had ever known," died six months ago, and Batty, who was closest to him, is still grieving for him, and even considers herself responsible for his death. Her dad and stepmother, Iantha, have promised not to get a new dog until Batty is ready, but she doesn't think she can ever trust herself with another dog.
At school, there's a new music teacher, Mrs. Grunfeld, who, when she hears Batty sing, tells her she has a "rare and beautiful voice" and recommends voice lessons. Batty thinks of her newfound talent as a singing sprite lurking in her mouth. Her motto, in Latin, is "Musica anima mea est," or "Music is my life." (Your kids can come up with their own mottos and discuss the most important talents in their lives.) Here are some of the songs Batty can't help but sing: "Swinging on a Star," "Here Comes the Sun," "Brush Up Your Shakespeare," "High Hopes," Beethoven's Fifth Symphony, and, most important in the final chapter, "I'm Always Chasing Rainbows." You can find the lyrics online to reprint along with YouTube versions of the songs so your kids can listen and/or sing along.
Recognizing that her parents, who already pay for her piano lessons, are worried about family finances these days, Batty decides the thing to do is to find a way to earn money to pay for a voice teacher. With Ben's help, she makes business cards that say PWTW (Penderwick Willing to Work), thinking she can perhaps do light dusting or be an older person's companion. Instead, she lands an unexpected job walking an obese dachshund named Duchess. Your kids can brainstorm some ways a kid might make money and track how Batty's new business changes her life.
Batty is supposed to write ten book reports for her teacher before the end of the year, and though it is now April, she hasn't written a single one of the dreaded things yet. She has certainly read many wonderful books, however, including Masterpiece by Elise Broach, The Phantom Tollbooth by Norton Juster, The Dragonfly Pool by Eva Ibbotson, and Cosmic by Frank Cottrell Boyce, all of which you can introduce to your own readers. Have them come up with a list of books they think Batty should read next, with a one-sentence reason as to why she (and others) should read it.
And then there's Ben. Aside from his stepfather, Ben is the only male in the Penderwick household. He digs up rocks; fends off precocious Lydia who loves him madly and follows him everywhere; and talks in alphabetic name code (AKA the military alphabet or the NATO Phonetic Alphabet) with his best friend, Rafael. Nick is waiting eagerly for his idol, the Penderwick family's honorary big brother and neighbor, Lieutenant Nick Geiger, soon to have three weeks leave from the U.S. Army where he's been stationed overseas.
Rosalind comes home from college with her new, know-it-all boyfriend, Oliver, a self-proclaimed film expert who is very handsome but insufferably pompous and obnoxious. In short order, he manages to rankle or offend every single member of the family, though no one wants to upset Rosalind by telling her what they think of him. Then Nick arrives and soon has all of the Penderwick siblings working out. He tells Batty, who considers herself helpless at sports, "Sports build character" and wants her to find one she loves. (Ask your listeners what sports they love and why, and which one they think Batty would enjoy and why.)
When Batty eavesdrops on her sister Skye's conversation, she overhears a family secret that is so personally devastating, it turns her life upside down. Readers and listeners will ache for Batty as she tries to cope with her anguish. Ask them what they think Batty should do. Perhaps they can write her a letter with advice and/or support, sympathy, and understanding to help Batty (and themselves) rally.
As always, the narrative is rich with dialogue, humor, and the oversize personality of every member of this dynamical family, plus their friends and boyfriends. With the delicious chaos of everyone talking at once, following the characters' colloquies is like watching a free-form tennis match. Kids can turn some of the dialogues into brief Reader's Theater scripts to act out.
My favorite of the series so far, this volume will also send kids rushing to read the others on their own. Will baby sister Lydia, who is such a stellar presence in the book, get her own story in a couple of years? One can only hope we get to hang out with all the Penderwicks again before long.
If you're interested, there's an Educator's Guide to all four of the Penderwick books.
Other Family Stories to Enjoy:
The Other Penderwick books by Birdsall. J Fiction- BIR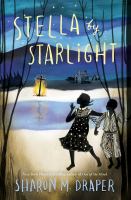 Stella by Starlight by Draper. Teen Fiction- DRA
The Saturdays by Enright.
The Misadventures of the Family Fletcher by Levy. J Fiction- LEV
The Casson Family Series by McKay. J Fiction MCK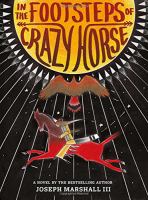 In the Footsteps of Crazy Horse by Marshall.
Sisters by Telgemeier. J Graphic Novel- TEL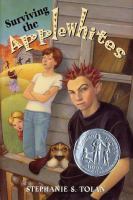 Surviving the Applewhites by Tolan. Teen Fiction- TOL
Enjoy.
Cathy
Last modified on